AFFORDABLE

PRICES

FRIENDLY

& TIDY

WORK

GUARANTEED

LATEST

TECHNOLOGY

DOES YOUR HONOR OAK WOODEN FLOORING LOOK THE WORSE FOR WEAR?
Do you suspect it has hidden potential but don't know how to remove all that dried paint and old grime? It's an ideal time to call on the services of the Honor Oak wood floor experts to restore your floors back to life.
At the SE4 Honor Oak wood floor sanding and finishing company we are past masters at repairing and renovating wooden flooring across the area. Homeowners and business owners in Honor Oak have been using us for two decades to restore their old wooden flooring, releasing its hidden assets and beautifying their domestic and commercial spaces.
At the Honor Oak wood floor sanding and renovation company we use the latest dust-reducing industrial sanding equipment to keep the mess right down and give your floorboards a beautifully smooth finish. Our stains, varnishes, waxes and various other finishing products are hypoallergenic and friendly to the environment and will bring out the very best in your wooden flooring. No matter what its condition, we have the skills, experience and tools required to do your Honor Oak flooring full justice and allow it to grace your property once again in all its glory.
​​OFFICIAL BACKING
​
On top of our long experience, we at the Honor Oak sanding company have made a point of becoming members of several recognised industry-specific bodies. On our two-decade journey as the premier wood flooring experts in the area we've gained membership of:

·    The National Wood Flooring Association

·    The Guild of Master Craftsmen

·    The Federation of Small Businesses
​As well as being a Junckers Approved Maintenance Contractor we also have £5million of insurance. Check out a few of our customer Testimonials on this site to see what some other customers have thought of our quality of work and reliability.
​​​POLISHING TO RENOVATION
We'll undertake any job you set us to do, no matter how small or large it may be. Whether you need a polish or full renovation, contact us at the Honor Oak floor sanding and finishing experts to find out more and to book your free on-site assessment.
LATEST NEWS, RECOMMENDED ARTICLES & TIPS
Help your hardwood floors make a new year comeback
Hardwood flooring is an interior must have. It's beautiful, easy to maintain and continues to look good even with minor damage, which all adds to the character and the patina of age. But if your hardwood floors really need sprucing up, it's not a difficult job as long as you know how to tackle the job.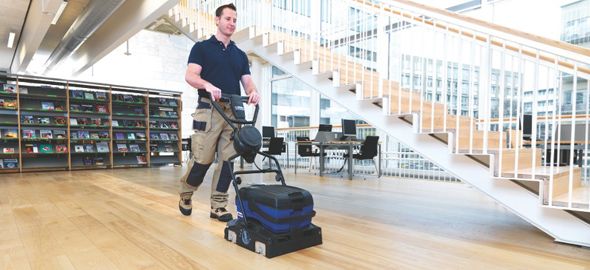 DIY floor refinishing

The most cost-effective way to bring your old floors back to life is by hiring dust free sanding equipment and stripping them back to the raw wood ready for the finish of your choice. Sometimes you don't need to go the whole hog, depending on the level of damage and the finish you want to achieve.

Buffing or screening

This is the easiest way to give your floor a new lease of life, particularly if any damage is only superficial. You'll need to hire a floor buffing tool which uses a series of screen grits to buff up your floor. This machine is far less aggressive than a drum sanding machine, though you'll still need to vacuum and use a tack cloth between each grit. If your floor has a wax finish, use mineral spirits first before you undertake the buffing process.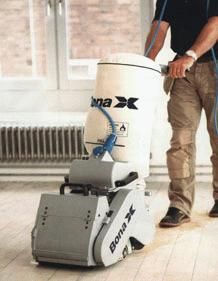 Sanding and refinishing

If the level of damage is more profound, or if want to radically change the look of your floorboards by staining them a different colour, you'll need to hire a drum, an edge sander and then strip your floorboards right back to the bare wood. This isn't a difficult process if you remember to keep the sander moving at all times in the direction of the grain and never start it or stop it when it's in contact with the floor. Forget this piece of advice and you'll create divots you'll never get rid of.

Call in the professionals

If your floor is very badly damaged or your floorboards show signs of cupping or crowning, then you need to call in the professionals. They're also better equipped to create a bespoke stain and deliver a flawless application for a truly stunning result. But whether you choose to use a professional floor sanding company or do it yourself, isn't the new year the ideal time for your wood floors to make a comeback?
Before & After